VICTORY
A Triptych of Films by Jess McLeod
Enjoy a triptych of digital theatre shorts directed by NU Directing alum and social justice advocate, Jess McLeod (Hamilton, There's Always the Hudson) and curated by Northwestern Theatre professors Masi Asare and Roger Ellis. These quarantine-era films include "The Admiral" with Michael Shannon, "Keep Your Head Down" with Hamilton's Arianna Afsar, and "Victory" featuring rapper Pinqy Ring .

This event is part of the School of Communication and the Department of Theatre's Kelsey Pharr, Jr. Speaker Series with production support from the American Music Theatre Project. The films are available on this page through special arrangement with A Red Orchid Theatre, Ari Afsar, Chloe Booher, Blu Rhythm Collective, Pinqy Ring, and Jess McLeod.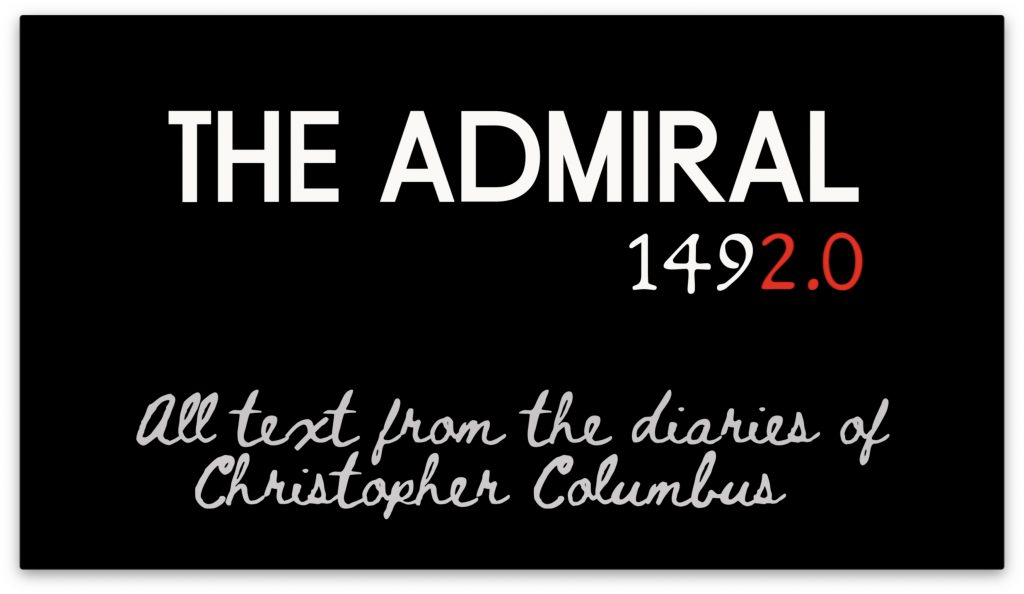 THE ADMIRAL
THE ADMIRAL is a digital short I created for A Red Orchid Theatre based on the diary of Christopher Columbus.  I love untold stories and the untold sides of stories — especially ones we revere. These diary entries, in which Columbus refers to himself only in the third person and only as "The Admiral," felt like a golden opportunity to let him reveal himself, and to connect him to the modern-day colonizers who are all around us.  THE ADMIRAL was released on October 12th in partnership with Chi-Nations Youth Council, a badass group of young Native activists who have been on the frontlines of community organizing and decolonization efforts in Chicago, including the movement to abolish Columbus Day.
KEEP YOUR HEAD DOWN
KEEP YOUR HEAD DOWN is a mini-musical I developed with Ari Afsar, a brilliant actor-singer-songwriter and fellow HAMILTON Chicago alum – she was our first Eliza.  Ari and I were both devastated watching Minneapolis Police Officer Tou Thao, who is Hmong, stand by as Derek Chauvin murdered George Floyd — and saw ourselves and Asian-American passivity in his silence.  So we created this piece to ask why — why are we silent?  Who told us to be that way — why?  Whom does the model minority benefit?  Can we finally be done with it?  Featuring animation by the wonderful Chloe Booher. Music Producer, Julian-Quán Việt Lê.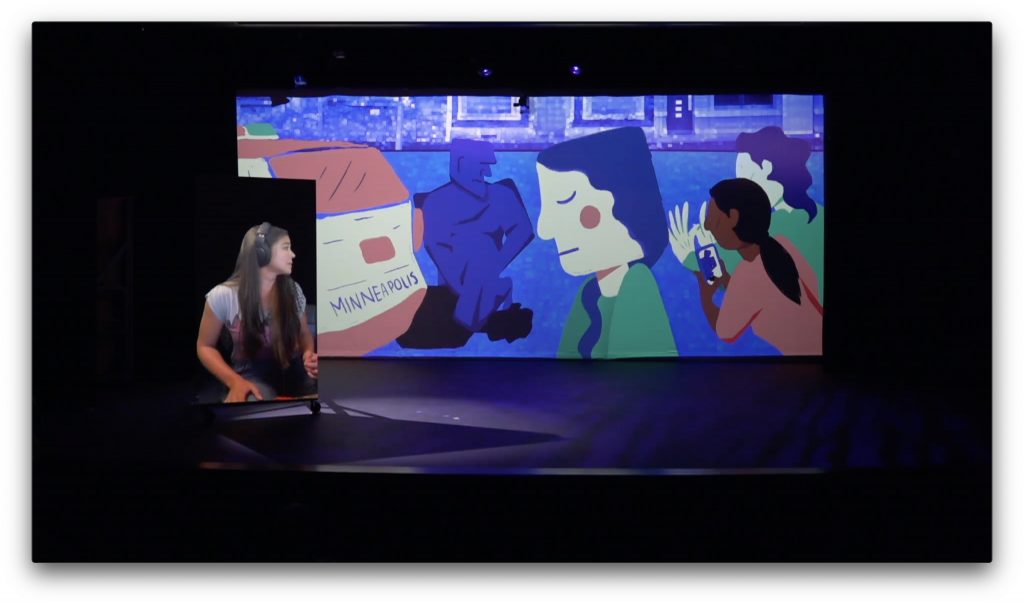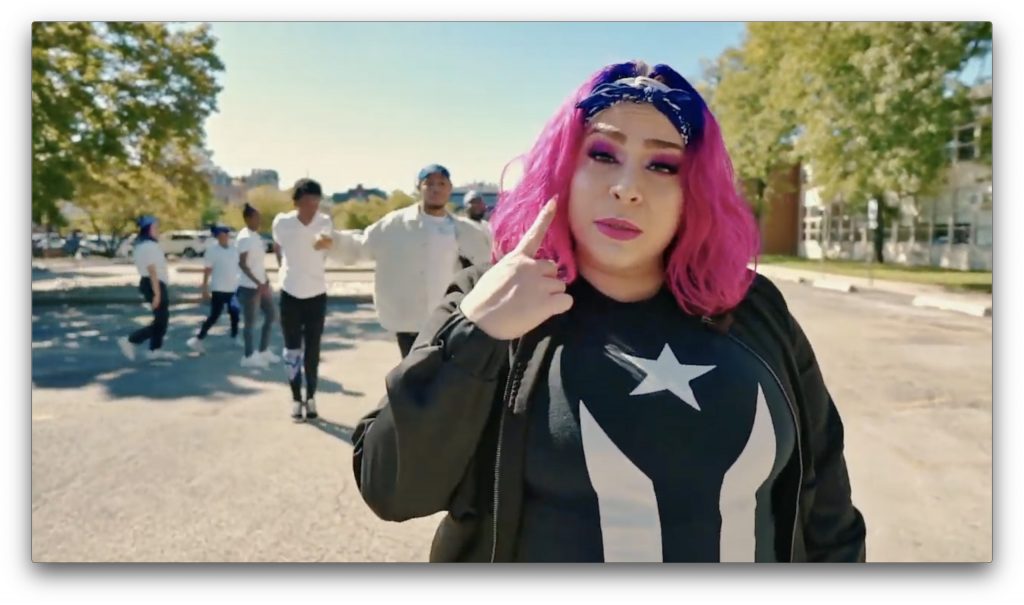 VICTORY
VICTORY is a music video, and it's actually the last stop on a walking tour I created with Blu Rhythm Collective for the National Public Housing Museum.  In researching a larger piece about redlining and gentrification in Chicago, we learned that Lincoln Park used to be home to the largest Puerto Rican community in the city — and that the Young Lords, the street gang-turned-civil rights organization who founded the original Rainbow Coalition with the Black Panthers and the Young Patriots, was formed in the parking lot of Arnold Elementary.  So we devised a tour that led listeners through various sites of protest, community organizing, mutual aid…and ended in that parking lot.  Here's the amazing Chicago rapper Pinqy Ring, who wrote "Victory," and the dancers of Blu Rhythm Collective.
ALL QUOTES/DESCRIPTIONS BY JESS MCLEOD
JESS MCLEOD specializes in unapologetic new plays, musicals and opera about American otherness and recently served as Resident Director for the three-year run of Hamilton Chicago.  Regional credits include Paola Lazaro's There's Always the Hudson (world premiere, Woolly Mammoth – paused for COVID), Kate Hamill's Pride and Prejudice (Long Wharf) and Idris Goodwin's Hype Man (Actors Theatre of Louisville). Chicago credits include Frances Pollock and Jessica Murphy Moo's Earth To Kenzie(world premiere, Lyric Opera of Chicago) Hansol Jung's Wolf Play, Stacy Osei-Kuffour's Hang Man (world premiere, The Gift Theatre); Suzan-Lori Parks's Venus (Steppenwolf Next Up!); Mara Nelson-Greenburg's Do You Feel Anger?, Abe Koogler's Fulfillment Center (A Red Orchid, Ensemble Member); Sharyn Rothstein's Landladies (world premiere, Northlight); Goodwin's How We Got On (Haven Theatre); Short Shakes! Midsummer(CST); Kevin Coval's L-Vis Live! (world premiere, Victory Gardens); and a revised Marry Me A Little (Porchlight Music Theatre).  NY credits include work by Joyce Carol Oates and The Unauthorized Musicology of Ben Folds, a pop/musical theatre fusion concert she created during her three-year tenure as Director of Programming at the New York Musical Theatre Festival.  McLeod was the Goodman's 2017 Michael Maggio Directing Fellow and a 2018 Artistic Fellow at Victory Gardens.  An ardent advocate for community engagement through the arts, she has created six operas with Chicago community groups (Resident Director, Chicago Voices, Lyric Opera of Chicago), musicals with incarcerated teens through Storycatchers Theatre, and helped run Young Chicago Authors' Louder Than A Bomb Youth Poetry Festival in 2016 and 2017.  McLeod is currently developing Mill Girls (Diana Lawrence, composer/lyricist; Samantha Beach, bookwriter) and the multi-disciplinary Redline Project with Blu Rhythm Collective.  SDC.  M.F.A., Northwestern University.  Just out: Ryan J. Haddad's solo show Hi, Are You Single? (Woolly Mammoth) with Co-Director Laura Savia. Streaming now at www.woollymammoth.net.