THE WOMAN IN QUESTION
Book & Lyrics by Cheryl Coons
Music by Peter Eldridge
Directed by Ryan Cunningham
Music Directed by Ryan T. Nelson
Reading: November 27 – December 4, 2017
FREE Reading Presentation:
Monday, December 4, 2017
7:30pm
Musetter-Struble Theater
1949 Campus Drive | Evanston, IL 60208
ABOUT THE SHOW
Two women on the brink of independence, and the notorious artist driven to capture them both.
1943, Vienna. Summoned by a Nazi museum director, retired couture designer Emilie Flöge comes to the Exhibition Hall to authenticate a sketch by her soul-mate, the controversial painter of women, Gustav Klimt. As she waits in the gallery, Emilie sees dozens of sensuous portraits of women by Klimt, looted by the Nazis. One painting in particular disturbs her… Woman in Gold, the iconic portrait of Adele Bloch Bauer, a socialite with a deformed hand who was Emilie's greatest rival for Klimt's affection. As she stares at Adele, Emilie transforms to her younger self and relives the drama of the love triangle, finally learning the secret of the identity of the woman in Klimt's sensual masterpiece, The Kiss.
THE WRITERS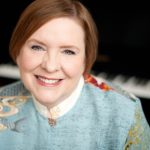 CHERYL COONS (Book & Lyrics) is the Chicago regional representative for the Dramatists Guild of America and a resident playwright at Chicago Dramatists. Her original musicals have won the Joseph Jefferson Award for Best New Work ("Sylvia's Real Good Advice"), Florida's Carbonell Award for Best New Work ("At Wit's End"), the ASCAP Foundation Harold Arlen Musical Theatre Award ("River's End"), the Bay Area Theatre Critic Circle Awards for Original Script and Original Score ("River's End") and the Theatre for the American Musical Award from NYMF ("River's End"). Her musical "Phantom of the Country Opera" is published by MTI. Coons has appeared at Carnegie Hall, performing her original material in a concert sponsored by ASCAP and hosted by Michael Feinstein.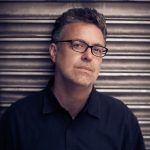 PETER ELDRIDGE (Music) is a singer-songwriter, pianist, composer and arranger. He has released five critically acclaimed albums, "Stranger in Town," "Fool No More," "Decorum," "Mad Heaven" and "Disappearing Day." He is a founding member of the internationally renowned vocal group the New York Voices, which has performed at Carnegie Hall, Avery Fisher Hall, and the Kennedy Center and been involved in two Grammy-winning projects with Paquito D'Rivera and the Count Basie Orchestra. Eldridge's music was featured in Playwright's Horizon's production of "Play This" by Melissa Gibson.  He was head of the jazz voice department at the Manhattan School of Music for 18 years and now teaches at Berklee College of Music.
THE DIRECTOR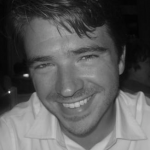 RYAN CUNNINGHAM is a Jonathan Larson Award-winning lyricist and bookwriter and a Drama Desk and MAC Award nominee. His Off-Broadway musical written with composer Joshua Salzman, "I Love You Because," was in the NAMT Festival of New Musicals and went on to be produced all over the world in five languages. His next musical, also with Salzman, "Next Thing You Know," has been produced at CAP 21 in New York, across America and in Europe and was called "'Rent' for this generation" by The New York Times. He also wrote the book and lyrics to "The Legend of New York" and "Michael Collins" (winner of the 2017 ASCAP Award), both currently in development with Salzman. With award-winning writer Charles Antin, he wrote the comedies "Half-Married" and "Television's Greatest Playwright." When he is not writing his own work, he is helping to sell tickets to other people's as a creative director at the Broadway advertising agency AKA. Cunningham is a graduate of the NYU Graduate Musical Theatre Writing Program and is a member of ASCAP and the Dramatists Guild.