AMTP and the Royal Conservatoire of Scotland
proudly present a new musical collaboration
ATLANTIC
A SCOTTISH STORY
By Scott Gilmour & Claire McKenzie
Directed by Scott Gilmour
AMERICA & THE GREAT WAR
By Christopher Anselmo, Ryan Bernsten & Desiree Staples
Directed by David H. Bell
August 3 – 27, 2017
All Performances at 3:00pm
Rainy Hall
Assembly Hall on Mound Place
Edinburgh EH1 2LX, UK
ABOUT THE SHOWS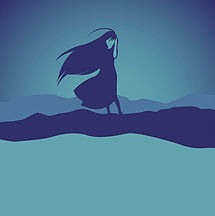 ATLANTIC: A Scottish Story is a new musical written by RCS alumni Scott Gilmour and Claire McKenzie of Noisemaker. If we never leave home and see the world, can we still be happy? On an island off the coast of Scotland, a girl and a boy look across the ocean and long to discover what's beyond. But when the girl is left behind, she must find a way to live. The dynamic storytelling is set to a soaring Scottish folk score.
Click here for production photos of a scottish story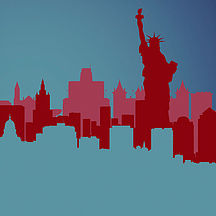 ATLANTIC: America & The Great War written by Northwestern alumni Christopher Anselmo, Ryan Bernsten and Desiree Staples, is an ensemble-driven adventure with a rousing American folk score that explores the timely uncertainty of what it means to be American. On the eve of World War I, two African-American sisters uncover their complicated European ancestry, but when one disappears while tracing their lineage overseas, the other must leave home for the first time to find her.
Click here for production photos of america & the great war
THE TEAM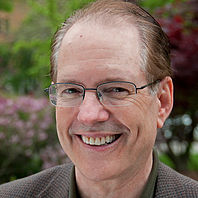 DAVID H. BELL (Director) is a professor and director of the Music Theatre Certificate Program and Artistic Director of the American Music Theatre Project at Northwestern University. He has worked all over the world as a director, choreographer and author. His work has received 44 Joseph Jefferson Award nominations (Chicago), for which he has won 11; the Dramalogue Award (L.A.); the Helen Hayes Award (Washington, D.C.); five Carbonall Award nominations (Florida); a Laurence Olivier Award Nomination (London); seven Atlanta Journal and Constitution Awards; the Atlanta Circle of Dramatic Critics Award; and three National Endowment writing grants. He has served as Artistic Director for the historic Ford's Theatre in Washington, D.C., and as Associate Artistic Director for Atlanta's Tony Award-winning Alliance Theatre. He has had more than 40 new plays and musicals produced internationally, including the Laurence Olivier-nominated musical HOT MIKADO. He has collaborated on world premiere musicals with Craig Carnelia, Cy Coleman, Russell Baker, Jimmy Buffett, Herman Wouk, David Crane and Marta Kauffman, Bob Gaudio, Henry Marsh, Barry Mason, Jim Stafford, Eddie Seago and Mike Leander, among many others. Last summer he wrote and directed THE MUSEUM OF BROKEN RELATIONSHIPS with composer Daniel Green, which was selected for presentation at the Eugene O'Neill Festival.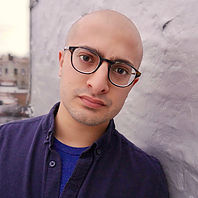 CHRISTOPHER ANSELMO (Writer) is a NYC-based, award-winning songwriter and playwright. His musicals include FABLE (NYMF 2014, twice-extended run); THE HAUNTED TRAIN (Unmasked Theatre Co., Theater For The New City); ECCLESIAZUSAE! (Northwestern). His plays include THE WHIMSICAL & TREACHEROUS ADVENTURE TO TREASURE ISLAND (Northwestern); EDWARD (Northwestern); and SWEET TOOTH. Recipient of the Craig Carnelia Songwriting Award, ASCAP Emerging Composer Award, and Northwestern's Papermill Playhouse and Dominic Missimi Awards. Recent graduate of Northwestern University, where he contributed nearly 30 songs to the nationally-acclaimed Waa-Mu Show, his music has been heard across the U.S. in venues such as Birdland, 54 Below, Joe's Pub and Catalina Jazz Club. He is currently developing DISCOVERY OF FIRE, a technology musical incorporating aspects of augmented and virtual reality, and his debut EP, WHAT I MEANT TO SAY WAS, is available now on Spotify and Apple Music. Chris is also a staff member at the Musical Theatre Factory and member of ASCAP, Dramatists Guild, and the BMI Workshop. ChristopherAnselmo.com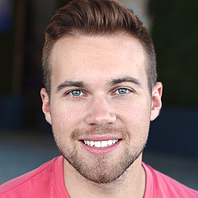 RYAN BERNSTEN (Writer) is a New York-based writer and performer. Most recently, his political satire DREAM TICKET was an Excellence award winner at the 2016 New York Fringe Festival. Other works include his one man show CAMPAIGN/NO GAIN: WORKING FOR HILLARY FROM IOWA TO DEFEAT (Brentwood College); VOTE! THE MUSICAL (Theatre Wit); and co-writership on Waa-Mu shows DOUBLE FEATURE AT HOLLYWOOD AND VINE and FLYING HOME (Northwestern University). This August, you can see his play THE NEW ORDER at the Corkscrew Theatre Festival in New York City. Ryan has also been spotted as a performer at the Marriott-Lincolnshire, Broad Theatre, Palace Theatre, Players Theatre and as the creator and title character in the web series "Chris Cooke for Congress" (instagram: @cooke4congress). This fall, Ryan will begin the master's writing program at University of Oxford. Love to David, the writers, the cast, and RCS and AMTP for this transatlantic opportunity. RyanBernsten.com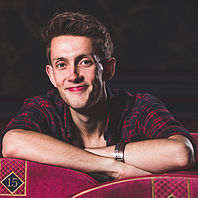 SCOTT GILMOUR (Writer/Director) trained at the Royal Conservatoire of Scotland and now works as an actor and writer throughout the UK and internationally. Previous work include: THE 306:DAWN (The National Theatre of Scotland), PRESSURE (Royal Lyceum/Chichester Festival Theatre), PARAHANDY (Pitlochry Festival Theatre) A CHRISTMAS CAROL (Royal Lyceum), LOVEHURTS (Channel 4/Clerkenwell Films), EVERYMAN (Splendid Productions), VELVET EVENING SEANCE (Tortoise in a Nutshell), JAMES AND THE GIANT PEACH (Dundee Rep), and THE IMPROVISED MUSICAL (Red Note Ensemble/Edinburgh Fringe).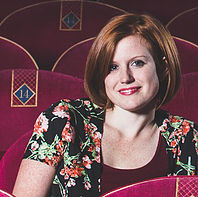 CLAIRE MCKENZIE (Writer) studied Composition and Musical Direction at the Royal Conservatoire of Scotland where she received the Patrons Prize for Composition, the Stevenson Scholarship and the Paul Kelly Prize for Drama. Claire was resident composer at Royal Lyceum Edinburgh and worked on productions of THE CAUCASIAN CHALK CIRCLE (Winner Best Production at the Critics Awards 2015), THE ILLIAD, FAITH HEALER, HEDDA GABLER, THE VENETIAN TWINS and THE BFG. Other Composing/ Sound Design work includes: LONG DAYS JOURNEY INTO NIGHT, A CHRISTMAS CAROL (Royal Lyceum, Edinburgh), HECUBA (Dundee Rep), ROMAN BRIDGE (National Theatre of Scotland), HANSEL AND GRETEL, DIVIDED CITY, BEAUTY AND THE BEAST, CINDERELLA (Citizens Theatre). TV, film & radio credits include: Arrangements for Children in Need 2012-14, Scottish Olympic Homecoming Event, MY FIRST SPELLBOOK (Royal Conservatoire of Scotland - nominated for a BAFTA New Talent Award for Original Music.) www.clairemusic.co.uk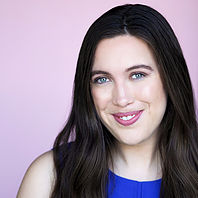 DESIREE STAPLES (Writer) is an actress, writer, and producer. She is a recent graduate of Northwestern University in Theatre and Music Theatre Certificate (2014) and Waa-Mu Co-Chair of DOUBLE FEATURE AT HOLLYWOOD AND VINE (2014). Recent theatre acting credits include URINETOWN (Boho Theater, Jeff Nominee for Best Musical 2017), DREAM TICKET (New York Fringe Festival 2016), ON THE TOWN (Marriott Lincolnshire Theater), MILL GIRLS (Etopia Reading/Music Theater Company), NEVER THE BRIDESMAID (The Oil Lamp Theater), EMPIRE BURLESQUE (The Broad Stage Theater). Recent film acting credits include the independent films GINGER, DRINKING GAMES, and MIA'S NIGHT OUT. This June she will be performing in a new musical at the the Los Angeles Fringe Festival. DesireeStaples.com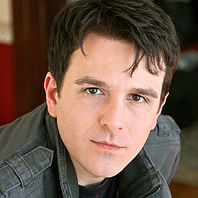 SCOTT EVANS (Associate Director & Dramaturg) recently directed THE MUSEUM OF BROKEN RELATIONSHIPS (by David H. Bell and Daniel Green) at the Eugene O'Neill National Music Theater Conference and the Aspen Theatre Festival. Other directing credits include regional productions of THE RUBY SUNRISE, BILOXI BLUES, THE FOREIGNER, THE FANTASTICKS, and presentations for the NYU Tisch Graduate Musical Theatre Writing Program. Off-Broadway, he was Assistant Director for the New York premieres of 7TH MONARCH and Jeffrey Hatcher's TEN CHIMNEYS, as well as the revival of THE SILVER CORD. He assisted David H. Bell on the world premieres of GUT BUCKET BLUES and SHAKIN' THE RAFTERS at Kenny Leon's True Colors Theatre, and assisted John Tillinger on ELEANOR (starring Jean Stapleton) at the Helen Hayes Performing Arts Center. Scott is the Artistic Director of Somerled Arts, an Associate Artist with the American Music Theatre Project (AMTP), and a Mentor for new works at the Eugene O'Neill Theater Center. As an actor, Scott was in the Off-Broadway revivals of ROOM SERVICE and THE MAN WHO CAME TO DINNER. Other work includes roles at regional theaters throughout the U.S., the National Tour of PATSY!, and promotional host for NBC's "Three Wishes". Scott is a graduate of Vanderbilt University.
THE STUDENTS