Students in the Creating the Musical module explore the art of book writing, lyric writing and composition, while also cultivating an understanding of what constitutes effective and healthy collaboration in music theatre. The capstone projects are designed to provide a premiere opportunity for writers to obtain professional mentorship and experience in writing and producing their own musicals. With the support of AMTP, each senior graduating with the module is offered the opportunity to create and present a one-hour showcase of their writing work.
LIVE Performances: March 10 – 13, 2022
Five different musicals. One epic festival.
Presented in a true festival-like format, the Creating the Musical capstone projects will be performed in-person on both the Evanston and Chicago campuses. Audiences can see multiple shows each night and, with over 75 students involved, witness the true breadth of our seniors' new musical work.  Purchase individual show tickets are OR  buy the Festival Pass and get a seat to all five musicals.

One Performance: $5
Festival Pass (all five): $15
Evanston Performances – Wallis Theater (1949 Campus Drive)
Chicago Performances – Wirtz Theater in Abbott Hall (710 N Lake Shore Drive)

Please note that all performances will be general admission seating. There is a very short turn-around time between shows, so audiences will be asked to enter and exit the theater quickly. Seating will be at 100% capacity and all audience members will be required to wear a mask and show proof of COVID-19 vaccination or a recent negative test. Read more about the Wirtz Center's audience guidelines by clicking here.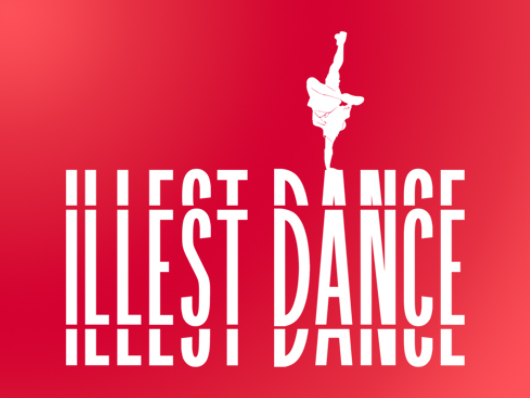 ILLEST DANCE
Book & Lyrics by Alex Manaa
Music by Ruchir Khazanchi and Alex Manaa
Directed by Samara Malik
Highschooler Jack Foster dreams of being a performer, but before he can step out into the world, his dad, Bill, shoots him down without explanation. Refusing to back down, Jack is determined to follow his own path – until he stumbles across evidence of his dad's former dancing career. Determined to figure out why his dad, a former artist himself, was so against his dreams, Jack digs deeper into the legend of Bill Foster's career in search of answers. From dance competitions, to rivalries, to Broadway, his dad seemed to have everything before a tragic accident brought his dance career to an end. Or so it seemed, until a miraculous twist of fate found Bill choosing between stability, or risking everything to do what he loved. Jack won't stop until he figures out once and for all why Bill Foster turned his back on the arts – and hopefully change his mind.
Evanston Performance – Thursday, March 10th at 6:00pm
Chicago Performance – Saturday, March 12th at 6:00pm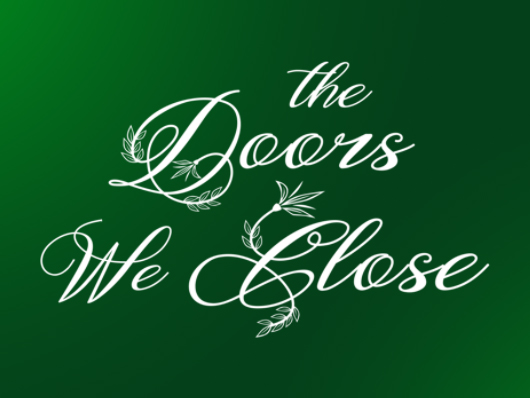 THE DOORS WE CLOSE
Book, Music & Lyrics by Trevor K. Band
Directed by Jenna Sage
Music Directed by Wes D'Alelio
At the center of a labyrinthine enchanted forest sits the Juncture: an ancient tree that – once every thousand years – grants the ability to change a past decision. When repairwoman Flora finds the only map to the Juncture, she teams up with the magical Aldus to ward off the forest's powers and make it to the tree unscathed. But the Juncture can only grant its magic to one person – and Flora and Aldus are not the only ones after it. As the opposing forces race through the forest, they must all wrestle with what it means to truly change the past, and how our biggest regrets influence the people we become.
Evanston Performance – Thursday, March 10th at 7:30pm
Chicago Performance – Saturday, March 12th at 7:30pm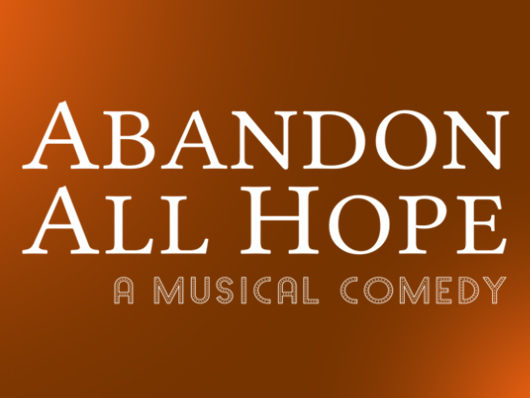 ABANDON ALL HOPE: A MUSICAL COMEDY
Book, Music & Lyrics by Libby Hatton, Samuel Perlman, and Mitchell Huntley
Directed by Madeline Oberle
Satan dips and Dante finds himself in charge of Hell — and it only gets weirder from there. With Satan's old stage manager Lucy showing Dante the ropes, the Betrayal Trio (Judas, Brutus, Cassius) seeking to overthrow him, and every dead person "reawakening", all here breaks loose in this adaptation of Dante's Inferno.
Evanston Performance – Thursday, March 10th at 9:00pm
Chicago Performance – Saturday, March 12th at 9:00pm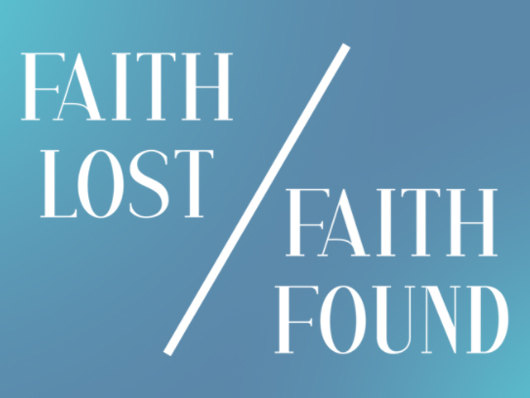 FAITH LOST | FAITH FOUND
Book, Music & Lyrics by Sarah Geltz
Directed by Mantra Radhakrishnan
Ella is just finishing up her first year teaching fourth grade at St. Anthony, a Catholic school in southern California. She is unexpectedly fired on the last day of school and quickly pinpoints her queerness as the real reason she was let go. Around the same time, she meets an individual named Sawyer, and the two begin dating. Ella's path forward in her career as well as her religious identity is largely influenced by this new relationship, and over the course of the summer, she learns how to grapple with her past and present as a means of shaping her future.
Evanston Performance – Friday, March 11th at 6:00pm
Chicago Performance – Sunday, March 13th at 6:00pm
HOME FOR THE SUMMER
Music by Brandon Acosta
Lyrics by Bennett Petersen
Book by Juliet Huneke
Directed by Lucy Harrington
After their first year at college, a group of high school friends return to their small, traditional town of Cedar Lake, Iowa, and find themselves forced to revisit their old friendships, relationships, and identities. Home for the Summer follows Noah, a young gay man running from a life of repression without any clear direction, and Alex, Noah's cousin and best friend who fights to keep the people she loves close. As they navigate the summer, they must grapple with how they've changed and if it's worth adapting back to a previous life. Or is it easier to just keep running?
Evanston Performance – Friday, March 11th at 7:30pm
Chicago Performance – Sunday, March 13th at 7:30pm
ILLEST DANCE
Alex Manaa, Bookwriter/Lyricist/Composer
Ruchir Khazanchi, Composer/Arranger
Samara Malik, Director
Harrison Lewis, Music Director
Rena Maduro, Co-Music Director
Sienna Winters, Stage Manager
Ben Wexler, Capstone Mentor
Jared Son as BILL
Isadora Coco Gonzalez as JENNY
Esteban Oritz as JACK
Matheus Barbee as RAFI
Simran Deokule as JUSTINE
Sirin Jitklongsub as BONNY
Cameron Miya as DR. POMFREY
Edward Maday as CLARENCE
Agustin Maglione as ENSEMBLE
Brennan Pringle as ENSEMBLE
Cole Edelstein as ENSEMBLE
Daniel Calderon as ENSEMBLE
Elyse Yun as ENSEMBLE
Kaitlyn Fields as ENSEMBLE
ABANDON ALL HOPE
Libby Hatton, Writer & Orchestrator
Mitchell Huntley, Writer
Samuel Perlman, Writer
Madeline Oberle, Director
Rena Maduro, Music Director
Sadie Fridley, Assistant Music Director
Via Greene, Stage Manager
Kaitlyn Fields, Dramaturg
Natalie Daninhirsch, Dialect Coach
Ilise Angel, Costume Designer
Drew McComas, Sound Designer
Alan Schmuckler, Capstone Mentor
Aidan Klinges as DANTE
Ella Gatlin as POET
Annabel Forman as VIRGIL
Kamali Lopez-Kuno as LUCY
Andy Hartman as SATAN / CASSIUS
Tano Barendsen-Rossi as JUDAS
Ryder McDaniel as BRUTUS
Andy Johnston as JAVERT
Lauren Gunn as MRS. LOVETT
Lilah Weisman as CLAUDIUS
Ashley Valent as THE DAMNED
Claire Guthrie as THE DAMNED
Kelly Killorin as THE DAMNED
Rachael Dec as THE DAMNED
THE DOORS WE CLOSE
Trevor K. Band, Writer
Jenna Sage, Director
Natalie Tangeman, Assistant Director
Wes D'Alelio, Music Director
Nicholas Min, Assistant Music Director
Hayley Chisholm, Stage Manager
Sam Hernandez, Costumes & Props
Adam Gwon, Capstone Mentor
Maddie Mazzella as FLORA
Eli Blanks as TEMIER
Maddie Novak as ADA/LOTHAR
Matthew Millin as ALDUS
Martina Cavard as YOUNG FLORA/JEANETTA
Tom Avery as WITCH
FAITH LOST | FAITH FOUND
Sarah Geltz, Writer
Mantra Radhakrishnan, Director
Ashton Goren, Stage Manager
Rachel Olkin, Stage Manager
Rona Siddiqui, Capstone Mentor
Ruby Gibson as ELLA
Arwen-Vira Marsh as SAWYER
Harry Echtman as LEVI
Emily Brooks as JAMIE
Matthew McGrory as MORRIS
Tallulah Nouss as ENSEMBLE
Sophia Talwalker as ENSEMBLE
HOME FOR THE SUMMER
Brandon Acosta, Writer
Bennett Petersen, Writer
Juliet Huneke, Writer
Lucy Harrington, Director
Heidi Hill, Stage Manager
Ruby Gibson, Dramaturg
Ryan Cunningham, Capstone Mentor
Declan Collins as NOAH
Joe Blanchard as MICHAEL
Molly McDermott as CAMERON
Lucia Katz as AVA
Nicole Streger as ALEX
Claire Kwon as ENSEMBLE
Mariana Leone as ENSEMBLE
Annie Huycke as ENSEMBLE
Jack Owen as ENSEMBLE
Eli Gottsegen as ENSEMBLE
Bobby Axelrod as ENSEMBLE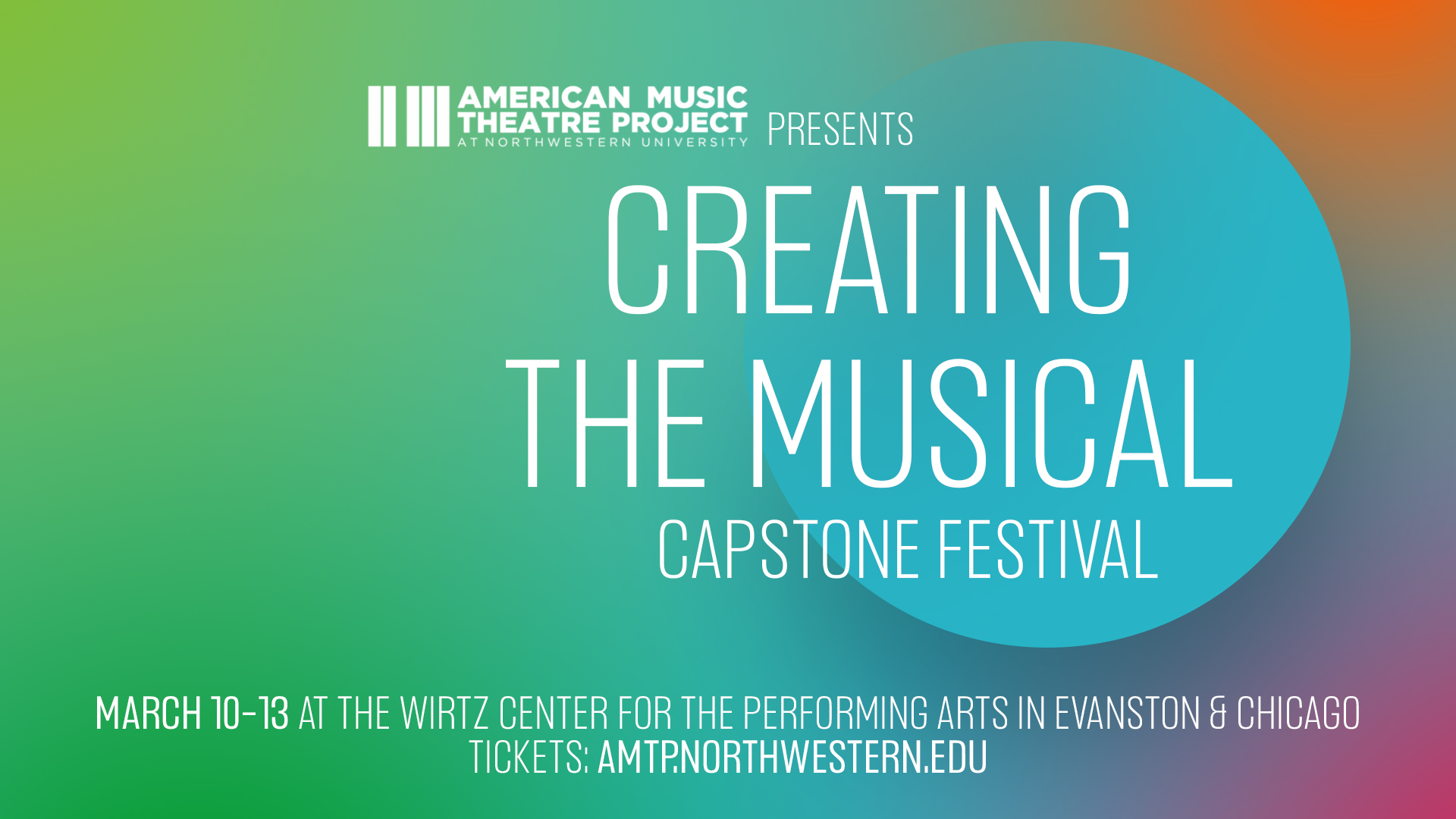 CHANGE MY MIND
Music by Lorenzo Pipino
Book & Lyrics by Theo Janke-Furman & Lorenzo Pipino
Directed by Samara Malik
Change My Mind follows Holly, a young woman working for a doctor who has developed a procedure that allows anyone to fundamentally change one thing about themselves. The story takes place on the day of the final round of the Doctor's clinical trial, during which Holly is tasked with interviewing the remaining candidates to determine who is most eligible for the procedure. As the candidates' personalities and struggles clash, the line between personal and professional continues to blur. And while each patient has a very real issue they're struggling with, the question remains — is erasing the parts of us we don't like the best way to heal?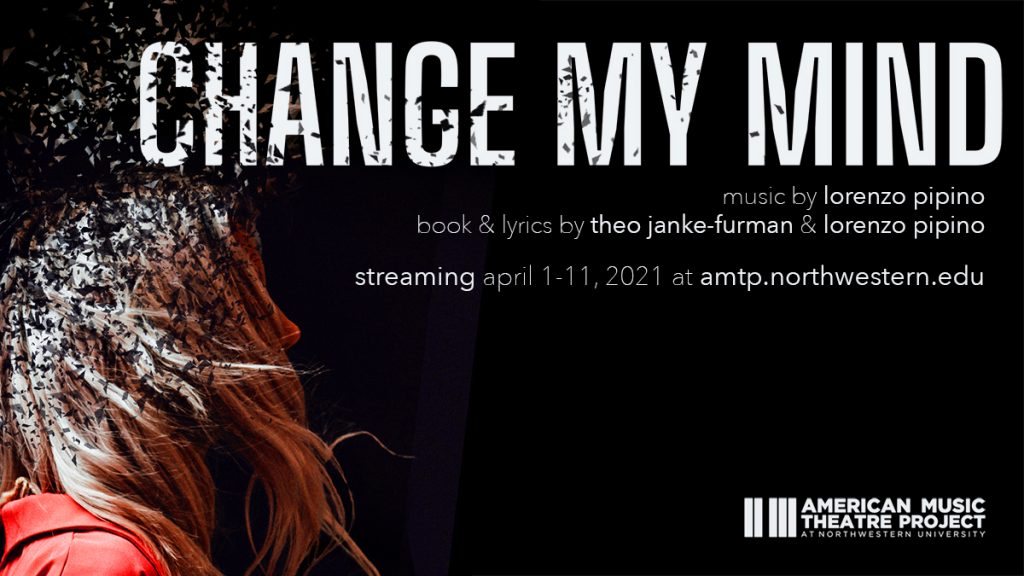 ALONE: A NEW MUSICAL
Music & Lyrics by John Ertman and Joseph Mathusek
Book by John Ertman
Additional Music & Lyrics by Natalie Pereira
Directed by Freyja Goldstein
Alone focuses on Jack and Mia, two recent high school graduates, who fall in love and are beset by an unexpected pregnancy after their six-month anniversary. Mia must then decide what she wants to do and how to navigate a situation that, while deeply personal, has been corrupted by a community that views her situation as part of a bigger picture. Alone is a show about interpersonal relationships and deals with themes of isolation, fear, disownment, family, and navigating love in tumultuous times.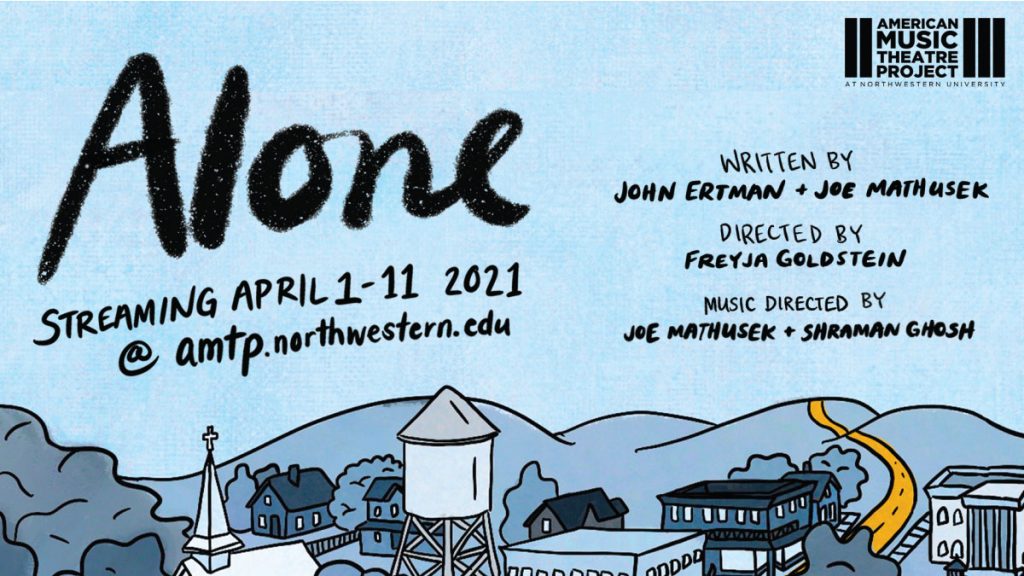 A BRIDGE TO THE MOON
Book, Music & Lyrics by Mikey Walden, Ruchir Khazanchi, and Emmet Smith
Directed by Autumn Thelander
Dreams, loss, climbing toward the stars on string lights. In the face of an environmental crisis, three grieving siblings are tasked with holding their island and family together. When Lil decides to take drastic action in hopes of finding their mother or at the very least, some answers, the limits of their world are tested.Through collaborative music, words, and movement this heartfelt story celebrates the power of a child's dreams and the risks we will take to care for our community.
THE CASTS & TEAMS 

Sophia Danielle-Grenier, Producer
 
A BRIDGE TO THE MOON
Ruchir Khazanchi, Writer/Cast
Emmet Smith, Writer/Cast
Mikey Walden, Writer/Cast
Autumn Thelander, Director
Nate Hollander, Sound Designer
Jamie Lipman, Video Editor
Samuel Maude, Graphic Designer
Scott Gilmour, Capstone Mentor
CHANGE MY MIND
Lorenzo Pipino, Writer
Theo Janke-Furman, Writer
Samara Malik, Director
Ben Roberts, Music Director
Libby Hatton, Music Director
Lucy Harrington, Stage Manager
Arianna Staton, Video Editor
Juli Del Prete, Graphic Designer
Alan Schmuckler, Capstone Mentor
Kate Coffey as HOLLY
Nathan Karnik as RAY
Wilke Macariola as BLAKE
Eli Gottsegen as EDWARD
Olivia Whitmer as DEE
Annie Beaubien as DOC
ALONE: A NEW MUSICAL
John Ertman, Writer
Joe Mathusek, Writer
Natalie Pereira, Writer
Freyja Goldstein, Director
Shraman Ghosh, Music Director
Emma Crumpton, Stage Management
Francis Brenner, Stage Management
Natalie Rarick, Video Editor
Emma Kumer, Graphic Designer
Daniel Green, Capstone Mentor
Alex Good as MIA
John Ertman as JACK
Maddie Novak as KELLY
Laney Yoo as CASSIE
Andy Hartman as RYAN
Gray Watson as CAM
Lilah Weisman as ENSEMBLE
Declan Collins as ENSEMBLE