THE BATTLEFIELDS OF CLARA BARTON
Written by Suzan Zeder & Jenn Hartmann Luck
Directed by Rives Collins 
ABOUT THE SHOW
The Battlefields of Clara Barton is a modern folk/rock musical about the vibrant life of Clara Barton; Civil War nurse, political activist, revered founder of the American Red Cross. In a tumultuous life that spanned almost a century, Clara fought on many battlefields: historical, political, and emotional. Brought to life by an ensemble of women playing multiple roles where age and gender are fluid, the threads of Clara's story run from past to present with seamless synchronicity, creating a rich tapestry of themes as personal and potent today as they were then.
Since 2017, The Battlefields of Clara Barton has been under creative development here at Northwestern University, the University of Texas, and the Austin Playhouse at the Paramount Theatre in Austin, Texas. This workshop, a co-production between the Wirtz Center and the American Music Theatre Project, brought Northwestern's MFA and undergraduate programs together to develop the theatrical world of a brand-new musical — all with the writers in the room providing feedback throughout the monthlong process. Best enjoyed by audience members 10 years old and up.
LIVE PERFORMANCES & LIMITED STREAMING EVENT
The Battlefields of Clara Barton held three in-person sold out performances in the Josephine Louis Theater on the Evanston campus. 
Friday, October 29th at 7:30pm
Saturday, October 30th at 7:30pm
Sunday, October 31st at 2:00pm
The creative team elicited audience reactions after each performance as they continue to refine the piece prior to its ultimate premiere. Seating was at 100% capacity for all performances and audience members were asked to show proof of vaccination or recent negative COVID test. Read more about the Wirtz Center's audience guidelines by clicking here.
To celebrate her 200th birthday, AMTP and Wirtz presented a limited-time streaming of The Battlefields of Clara Barton between December 10 – 19, 2021. The final dress rehearsal, the raw culmination of the October workshop, was recorded and streamed for audiences around the world showcasing this novel collaboration of professional artists, undergraduate students, faculty members, and MFA designers. All proceeds from the streaming event went towards the future development of the piece.
THE WRITERS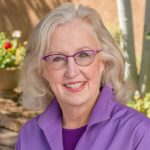 SUZAN ZEDER
(Book & Lyrics) has been recognized nationally and internationally as one of the nation's leading playwrights for family audiences. Her plays have been performed in all fifty states, Canada, Great Britain, Germany, Japan,  Korea, Israel, Australia, and New Zealand.  She is a six-time winner of the Distinguished Play Award given by the American Alliance of Theatre and Education. Recent plays include
When She Had Wings
, commissioned by Imagination Stage and developed at New Visions New Voices at the Kennedy Center, and  the book/ lyrics for a new musical,
Gretel!
with music and lyrics by Jenn Hartmann Luck. In 2013, Zeder retired from The University of Texas at Austin where she led the Playwriting/Directing program for over 23 years and was the first holder of an Endowed Chair in Theatre for Youth/Playwriting. As President of the Board of Trustees of The Children's Theatre Foundation of America, she helms an organization that provides grants to artists, bestows awards and funds collaborative activities in the field of Theatre for Young Audiences.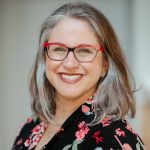 JENN HARTMANN LUCK (Music & Lyrics) is a singer, songwriter, performer, arts educator, and an accomplished creator of new musical theatre. Notably, she is composer and co-lyricist of Gretel! The Musical, co-written with award-winning playwright Suzan Zeder. Gretel! premiered at Austin's Paramount Theatre in 2019, was produced by First Stage Milwaukee in 2020, and is available for licensing through Dramatic Publishing. The pair additionally received a Kennedy Center commission in 2020 for their short piece The New Next-door Neighbor. Jenn's other musical theatre workshops as composer/lyricist include You Can't Win and Footprints: An Eco-Musical. Jenn most recently served as Director of Partnerships and Programming for Education at the Paramount Theatre, on the Board of the International Association for Performing Arts for Youth, and as a Lecturer in the Department of Theatre & Dance at the University of Texas at Austin. She holds a BA in Theatre from Arizona State University and an MFA in Drama and Theatre for Youth and Communities from The University of Texas. Jenn's credits also include two original solo albums, I Admit and Silly Urban Girl, and her one-woman show Not a Chorus Girl, which played to audiences in both New York and Los Angeles. She was beyond proud to be invited by the White House to sing the National Anthem for President Obama in 2014 and is equally as proud to adapt children's stories into songs with the Paramount Story Wranglers. Jenn lives in Austin with her husband and her two children, Lucy & Wyatt.
THE DIRECTOR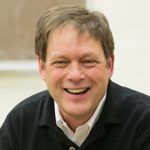 RIVES COLLINS (Professor, Department of Theatre) was honored with a Charles Deering McCormick Professor of Teaching Excellence at Northwestern University, where he has taught in the Department of Theatre for the past thirty years.  An acclaimed professional storyteller (ORACLE AWARD, National Storytelling Network), he works with full faith that planting stories in the world is a bit like the work Johnny Appleseed once did.  He recently delivered the keynote address at the National Storytelling Conference, celebrating the role of storytelling in the 21st century, and was subsequently honored to reprise the presentation at The Cradle of Creativity conference in Cape Town, South Africa, as an American delegate to the international congress of ASSITEJ.  At the Kellogg Graduate School of Management, he teaches business narrative in the Advanced Management Program, asserting that storytelling is a differentiating skill in the 21st century that strengthens leaders, brands, and organizations. He is the co-author with Pamela Cooper of The Power of Story: Teaching Through Storytelling, proclaiming that, "Storytelling is at the heart of everything I do."  In addition, Collins is head of the Theatre for Young Audiences program at Northwestern (JOHNNY SALDAÑA OUTSTANDING PROFESSOR OF THEATRE EDUCATION, American Alliance for Theatre and Education), and is an active professional stage director, specializing in the development of new work. He is an Associate Artist at Adventure Stage Chicago of the Northwestern Settlement House, an organization working to disrupt generational cycles of poverty, where he has recently directed two world-premiere plays, both written by Northwestern Alum Tom Arvetis. Also, he recently directed two world-premiere productions at the John F. Kennedy Center for the Performing Arts, both written by Northwestern colleague Laura Schellhardt. As an active member and past president of the American Alliance for Theatre and Education, and as a current board member of the Children's Theatre Foundation of America, he works with an international community of artists, educators, and scholars to champion the cause of drama and theatre in the lives of young people.
CLARA 1 / CHILD
Bella Ouellette
CLARA 2 / GRAND DUCHESS
Ruby Gibson
CLARA 3 / MABEL BOARDMAN
Maddie Novak
CLARA PRIME
Claire Kwon
DOLLY
Jenna Sage
CHORIA
Emily Somé
Maddie Mazzella
Olivia Behr
Evelyn Mulchrone
UNDERSTUDIES
Anna Rosenthal
Grace Petersen
Ella Gatlin
Isadora Coco Gonzalez
Cameron Miya, Music Director
Claudia Kinahan, Assistant Director & Dramaturg
Julia Laurenson, Writing Assistant & Dramaturg
Sophia Danielle-Grenier, Production Stage Manager
Rachel Olkin, Assistant Stage Manager
Hayley Chisolm, Assistant Stage Manager
Denise McGillicuddy, Company Manager
Jasmine Gunter, Run Crew Head
Jessamine Shortridge, Child Supervisor

Milo Bue, Scenic Design
Hannah Clark, Scenic Design
Brian Jordan, Lighting Design
Ben Kress, Costume Design
Lia Wallfish, Costume Design
Ele Matelan, Foley Design
Maelea Tan, Foley Assistant
Kelvin Boddie, Sound Design & Engineer

Mathew Coble, Associate Music Director & Guitar 1
Oliver Paddock, Associate Orchestrator & Key 2
Ted Deddens, Music Assistant
Eric Powers, Music Assistant & Cello 2
Nick Kinney, Cello 1
Adebe Karam, Guitar 2
Austin Aldrich, Bass
Daniel Zitomer, Drums
Ryan T. Nelson, Music Supervisor
Arrangements by Lena Gabrielle and Ezri Killeen, with Ammon Taylor