THE PROXY MARRIAGE
Music & Lyrics by Adam Gwon
Book & Lyrics by Michele Lowe
Adapted from The Proxy Marriage by Maile Meloy
Directed by Nick Bowling
Music Directed by Ryan T. Nelson
FREE Reading Presentation
Saturday, May 13
7:30pm
Ethel M. Barber Theater
Virginia Wadsworth Wirtz Center for the Performing Arts
30 Arts Circle Drive | Evanston, IL 60208
Click here for photos of the proxy marriage
ABOUT THE SHOW
Soldiers serving overseas know that if they want to marry their stateside sweethearts they can do it in Montana. It's the only state in the union where neither the actual bride nor the actual groom has to be there—and the marriage is legal!
THE PROXY MARRIAGE follows two Montana high school seniors who act as stand-ins for these weddings: William is an aspiring composer and Bridey is the star of their high school musicals who yearns to dance in New York. When senior year is done, they leave Montana to pursue their separate dreams. Our story traces their increasingly complicated relationship during the next 15 years as life pulls them apart and then together again one week every August to "marry" each other. As the world changes, so do William and Bridey's hopes and dreams. Finally, our couple realizes that perhaps what they were longing for all along was each other.
THE WRITERS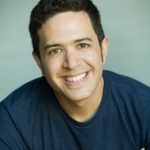 ADAM GWON (Music, Lyrics) is a composer and lyricist whose musicals have enjoyed more than 200 productions worldwide. Off-Broadway: Ordinary Days (Roundabout Theatre), Old Jews Telling Jokes (Westside Theatre); Regional: String (Village Theatre), Cake Off (Signature Theatre, Helen Hayes Award nomination), Cloudlands (South Coast Repertory), The Boy Detective Fails (Signature Theatre), Bernice Bobs Her Hair (Lyric Theatre of Oklahoma); West End: Ordinary Days (Trafalgar Studios). Adam's songs have been performed at Carnegie Hall, Lincoln Center, the Kennedy Center, and more, by such luminaries as Audra McDonald, Kelli O'Hara, and Brian d'Arcy James. Honors include the Kleban Award, Fred Ebb Award, Richard Rodgers Award, Loewe Award, Second Stage Theatre's Donna Perret Rosen Award, Weston Playhouse New Musical Award, ASCAP Harold Adamson Award, and the MAC John Wallowitch Award. Recordings include: Ordinary Days (Ghostlight Records), Audra McDonald's Go Back Home (Nonesuch), The Essential Liz Callaway (Working Girl Records), Over the Moon: The Broadway Lullaby Album. Adam has been a fellow at the MacDowell Colony and the Dramatists Guild.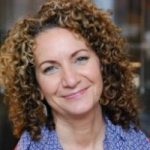 MICHELE LOWE (Book, Lyrics) is a playwright, librettist and lyricist whose work is widely produced across the country and around the world. Broadway: The Smell of the Kill; Off-Broadway: String of Pearls (Outer Critics Nom Best Play), 1000 Words Come to Mind (Joe's Pub); Regional: Inana (Denver Center Theatre), Victoria Musica (Cincinnati Playhouse in the Park), Map of Heaven (Denver Center Theatre), Mezzulah, 1946 (City Theatre), Backsliding in the Promised Land (Syracuse Stage). Honors: Francesca Primus Prize, two-time recipient of the Edgerton New Play Award, Robert M. Frankel Award (City Theatre). Commissions  include: Transport Group's 20th Century Project, Signature Theatre, Geva Theatre, Cincinnati PlayHouse in the Park, and Inner Voices. Produced/developed by: Primary Stages, Vineyard Theatre, Le Pepiniere (Paris), Williamstown Theater Festival, New York Stage and Film, O'Neill National Music Theater Conference, Rhinebeck Writers Retreat, Colorado New Play Summit,  and Hedgebrook. Member of the Dramatist Guild and ASCAP. Upcoming: The Greatest, a new full length play.  Michele is a graduate of NU's Medill School of Journalism and parent of Isadora Lowe Porte, School of Communication '18. For more info: michelelowe.net.