PEOPLE YOU MAY KNOW
Book by Katie Duggan
Music & Lyrics by Jordan Knitzer and Alec Steinhorn
Directed by Allison Heinz
Music Directed by Ryan T. Nelson & Shraman Ghosh
FREE Virtual Reading Presentation
Sunday, November 1, 2020
6:00pm CST
ABOUT THE SHOW
People You May Know follows Jo, a college sophomore, and her brother Becket, a high school senior. Jo takes time off from school and returns home due to mental health reasons, while Becket heads off to a college admissions event with his best friend. We follow the siblings as they wade through the emotional turmoil that comes with sexual assault, as the survivor and the accused. As they struggle to find their truth, the siblings must grapple with their relationship to their home, their university, and ultimately each other.
People You May Know is the recipient of the Kennedy Center's 2020 Musical Theatre Award.
THE WRITERS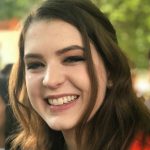 KATIE DUGGAN (Book) is a writer from New Jersey. She graduated from Princeton University in 2019 with a degree in English and theatre, and from the University of Cambridge in 2020 with a master's in film studies. At Princeton, she wrote with the Princeton Triangle Club, the oldest touring collegiate musical troupe in the nation, and assistant directed the 2020 Spring Revue with the esteemed Footlights at Cambridge. She has written and directed numerous plays, comedy shows, and musicals in both the US and UK, and is currently working as a copywriter at an advertising agency in New York.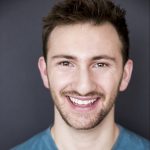 JORDAN KNITZER (Music & Lyrics)is a writer/actor from New York City, and most recently graduated from Northwestern University studying theatre and playwriting. His most recent play, Stardust To Stardust, received a staged reading in December 2019 with the Jewish Theatre Ensemble on Northwestern's Campus. In collaboration with Alec, Jordan was commissioned to write a song for a new musical, Girlhood, with CPA Theatricals that premiered this past June in Chicago. Jordan's fifteen minute musical, Itchin' For An Itch: The Mosquitical, was workshopped at Williamstown Theatre Festival in August 2018. In college, Jordan served as the head writer of the Waa-Mu Show, America's largest student-written musical, in which he had 12 writing credits between 2017 and 2018. He is currently writing a musical about a tree running away.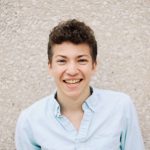 ALEC STEINHORN (Music & Lyrics) is a writer/music director from New Jersey. Having recently graduated Northwestern University with a degree in theatre and music composition, he has written and directed an original musical, Aeroplane, and scored multiple new plays. In college, Alec served as writing coordinator of the Waa-Mu Show, America's largest student-written musical, in which he had 17 writing credits between 2017 and 2018. His compositions with his writing partner Jordan Knitzer have been showcased in New York, Evanston, Chicago and New Jersey. Currently, Alec teaches piano and dreams of writing the next great symphony.
THE DIRECTOR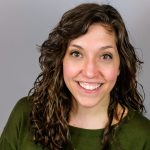 ALLISON HEINZ is a director and theatre artist based in Chicago, IL. She graduated from The University of Alabama with a degree in Musical Theatre, and studied in the Summer Conservatory at the Stella Adler Studio of Acting in New York City. Allison is the Literary Manager for Underscore Theatre Company, Chicago's home for new musicals. She was recently awarded Best Direction for her work in the 2020 Chicago Musical Theatre Festival, where she directed Billy and the Potato Powered Time Machine. Some of her favorite directing credits include; Constellations (New Stage Theatre), You're A Good Man, Charlie Brown (Riverside Children's Theatre), Dog Sees God: Confessions of a Teenage Blockhead (Allen Bales Theatre) and Last Night Party (The Oneforteeners).