AMTP and the Royal Conservatoire of Scotland
proudly present a new musical collaboration
LEGACY:
A MOTHER'S SONG
Story by Finn Anderson & Tania Azevedo
Book, Music and Lyrics by Finn Anderson
Directed by Tania Azevedo
LEGACY:
THE BOOK OF NAMES
Music by Jonathan Bauerfeld
Book and Lyrics by Casey Kendall
Directed by Ryan Cunningham with David H. Bell
August 3 – 26, 2018
All Performances at 3:00pm
Rainy Hall
Assembly Hall on Mound Place
Edinburgh EH1 2LX, UK
ABOUT THE SHOWS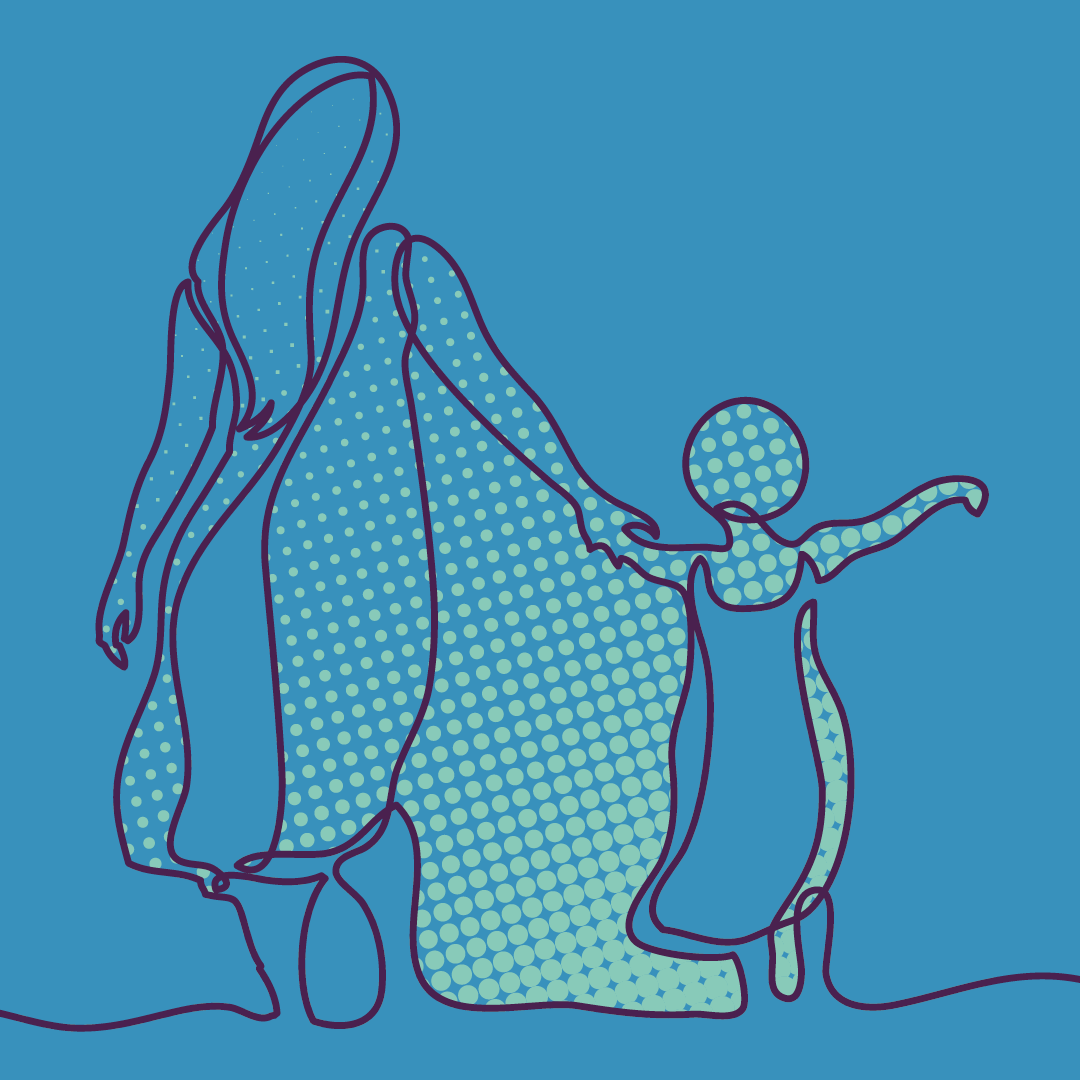 LEGACY: A Mother's Song – What makes a mother? For some it's biological, but it's also about instinct, responsibility, what you teach and pass on. Three women, at different times in history but each on the verge of motherhood, find connection through the traditional Scottish songs passed down their family tree. The family stories embedded in these songs help guide each of them through events and decisions that have the potential to change their lives forever. A new musical featuring a contemporary folk score and a cast of actor-musicians.
Click here for production photos of A MOTHER'S SONG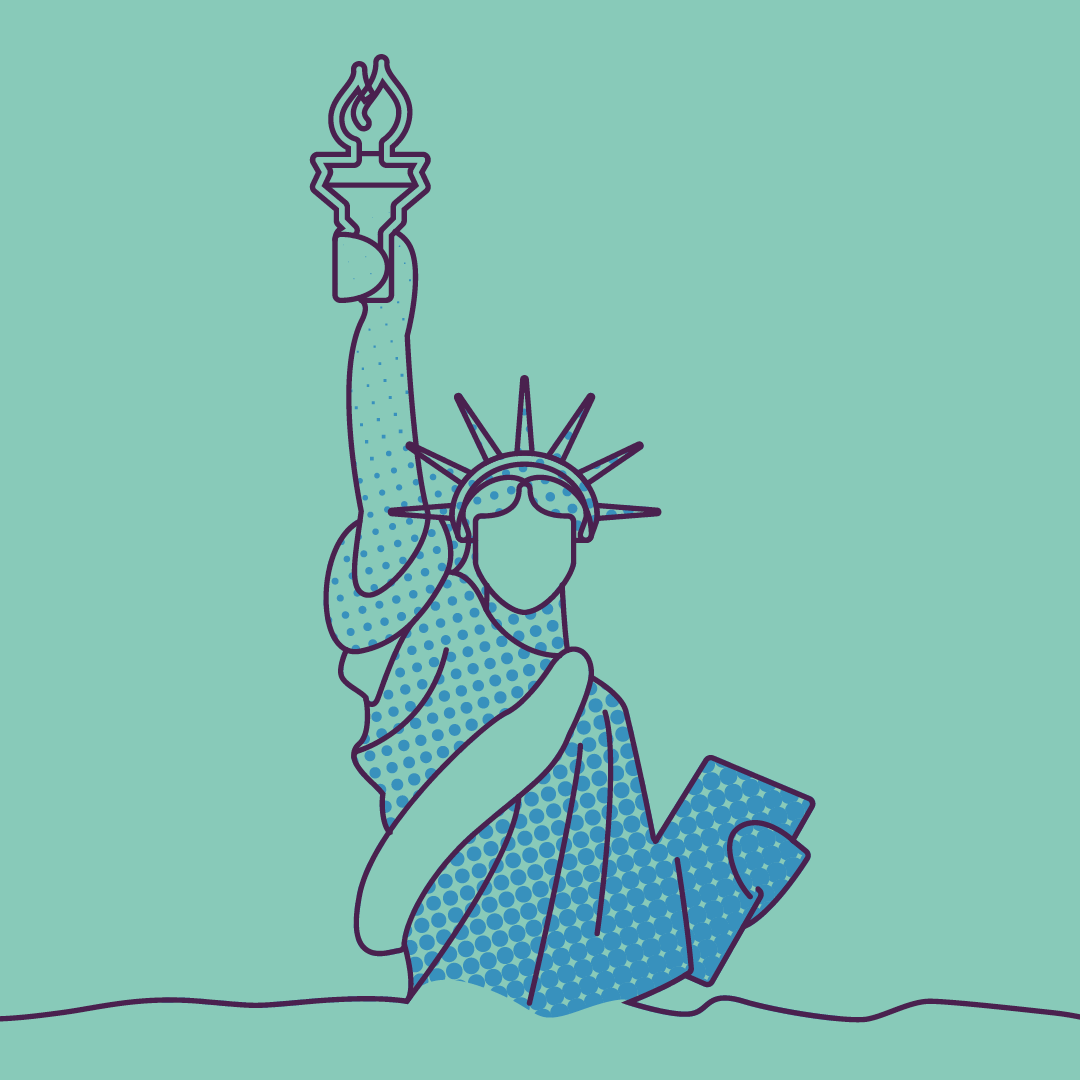 LEGACY: The Book of Names – They travelled from around the world. They came for a better life. They arrived at Ellis Island. This new musical takes you on a journey to the greatest immigration station in all of history and shows how one day can change a lifetime. Families are reunited, lovers are forever bound, and new destinies are discovered. And it all happens on a small island, in a bay, at the edge of a dream called America.
THE TEAM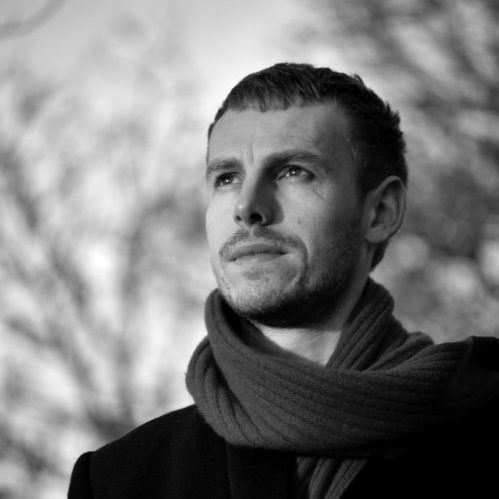 FINN ANDERSON (Writer, A Mother's Song) was raised in Fife on the east coast of Scotland, spending his early teens staging self-penned theatre productions at the local Byre Theatre in St Andrews. Finn then went on to complete an MA in Musical Theatre Writing at Goldsmiths, University of London. Now based in Glasgow, Finn continues to move between theatre work, and performing and recording as a singer-songwriter. He has also created music for a diverse range of theatre, film, art, dance and circus projects throughout the UK and internationally. Following an international research trip facilitated by Creative Scotland and British Council, Finn is currently developing new musical The Bow Maker through a lab with National Theatre of Scotland and Dundee Rep, which was one of eight new headline works at BEAM 2018, the UK's largest festival of new musical theatre. Other musical theatre writing includes Plots (work in progress) Come Hell or High Water (Citizens Theatre) Streets (Hackney Empire/The Cockpit, 'Best New Musial' nominee, Off West End Awards), Alba (Edinburgh Fringe, MTN Award nominee) Wolf (Tristan Bates). Described by BBC 6 Music's Tom Robinson as "a great songwriting talent" Finn's solo work includes two self-released EPs, two UK tours, festival appearances at Big Tent, Belladrum, MugStock, the Edinburgh Fringe and Celtic Connections, and shows in New York and Chicago. Recent music for theatre includes A Night To Remember, One More Sleep Til Christmas (Citizens Theatre), Look Up, Moonfall (Hikapee Circus Theatre/Jacksons Lane), Jellyfish (Intrepid Ensemble/International Youth Arts Festival/Edinburgh festival Fringe), Buckets, The Birds and Southside Stories (Citizens Theatre Young Co/Chrysalis Festival), The Iguanodon Queen (Bush Theatre), Slingshot (Park Theatre), Foreplay (The Cockpit). Other composition work includes three films with acclaimed Scottish video artist Rachel Maclean (Tate/National Galleries Scotland/Venice Biennale), several collaborations with Scottish Dance Theatre's 'Do Your Thing' group, and musical direction for WHITE by spoken word artist Koko Brown.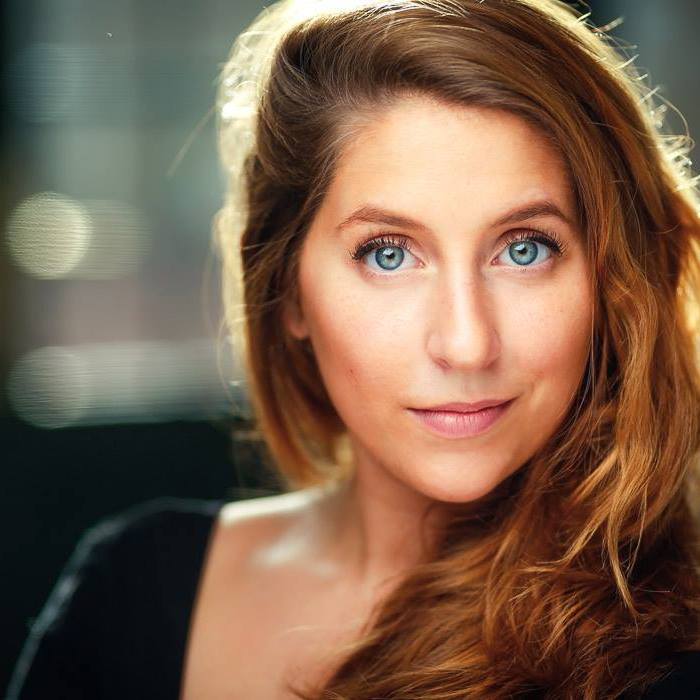 TANIA AZEVEDO (Director, A Mother's Song) is a Portuguese theatre maker and graduate from Mountview Academy of Theatre Arts and the King's Head Theatre. She's the co-founder award-winning Play Pen Productions, which produced LaChiusa's HELLO AGAIN at the Hope Theatre and Associate Director for Giants Theatre Company led by Jennie Buckman. She received an OFFIE award nomination for 'Best Director' for PAPER HEARTS and has developed new musicals in partnership with National Theatre Scotland, The Bunker Theatre, Theatre Royal Stratford East, The Union, The Blue Elephant Theatre and The Other Palace. Upcoming projects "Lilith/Ring The Bell" by Jennie Buckman and Sabrina Mahfouz for Giants Theatre Company. Recent directing credits include: It's Only Life (The Union Theatre), The Lost Ones (Bush Theatre and BEAM 2018), The ToyBoy Diaries (The Hope Mill Theatre), The Restorative Artist (Bunker Theatre), The Bow Maker (National Theatre Scotland and BEAM Headline 2018), Tenderly (New Wimbledon Theatre), XY (From Page to Stage at The Other Palace), Plots (TRSE and Citizens Theatre), Paper Heats (Upstairs at the Gatehouse and International Tour), Piece of Silk (The Hope Theatre), The Signalman (VAULT Fest), Hello Again (Hope Theatre) www.taniazevedo.com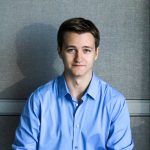 JONATHAN BAUERFELD (Composer, The Book of Names) is a Manhattan based musical theater composer, orchestrator, music director, and copyist with a BM in composition from Northwestern University's Bienen School of Music. He is a proud member of the BMI musical theater workshop. Orchestration: ​SINGLE RIDER (Off-B'way) IF SAND WERE STONE (NYMF), Symphony Space (Various concerts) Jagermeister Blaskapelle (US), 2017 Actors Fund Gala. Musical Director: SINGLE RIDER (Off-B'way) RADIUM GIRLS (Boo! Festival) BROADWAY BOOTCAMP (Summer camp, Southport, CT) Music Copyist – Anixter Rice Music Service: Broadway: SUMMER: THE DONNA SUMMER MUSICAL, ESCAPE TO MARGARITAVILLE. Regional: SOFT POWER. Music/orchestration assistant: Broadway: ESCAPE TO MARGARITAVILLE. Chicago: HAMILTON, WAR PAINT, THE SPONGEBOB MUSICAL. Telivision: A CHRISTMAS STORY, LIVE!  National tour: HAMILTON. Off B'Way: DESPERATE MEASURES (New World Stages). Key 1/Conductor: FRIENDS, THE MUSICAL PARODY (Off-B'way, sub), SINGLE RIDER (Off-B'way) Keyboardist: JEKYLL AND HYDE (Regional, sub) PHARMABRO (Off-B'way, sub), BONNIE AND CLYDE (Regional) Music assistant – NYC readings/labs: OTHER WORLD (Hunter Bell, Jeff Bowen, Ann McNamee) THE STING (Mark Hollmann, Gregg Kotis, Warren Carlyle) THE REMARKABLE JOURNEY OF PRINCE JEN, (Daniel Green, Lezlie Wade) HOLLYWOOD ROMANCE (Zina Goldrich, Marcy Heisler.)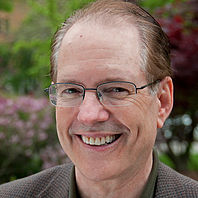 DAVID H. BELL (Director, The Book of Names) is a professor and director of the Music Theatre Certificate Program and Artistic Director of the American Music Theatre Project at Northwestern University. He has worked all over the world as a director, choreographer and author. His work has received 44 Joseph Jefferson Award nominations (Chicago), for which he has won 11; the Dramalogue Award (L.A.); the Helen Hayes Award (Washington, D.C.); five Carbonall Award nominations (Florida); a Laurence Olivier Award Nomination (London); seven Atlanta Journal and Constitution Awards; the Atlanta Circle of Dramatic Critics Award; and three National Endowment writing grants. He has served as Artistic Director for the historic Ford's Theatre in Washington, D.C., and as Associate Artistic Director for Atlanta's Tony Award-winning Alliance Theatre. He has had more than 40 new plays and musicals produced internationally, including the Laurence Olivier-nominated musical HOT MIKADO. He has collaborated on world premiere musicals with Craig Carnelia, Cy Coleman, Russell Baker, Jimmy Buffett, Herman Wouk, David Crane and Marta Kauffman, Bob Gaudio, Henry Marsh, Barry Mason, Jim Stafford, Eddie Seago and Mike Leander, among many others. Last summer he wrote and directed THE MUSEUM OF BROKEN RELATIONSHIPS with composer Daniel Green, which was selected for presentation at the Eugene O'Neill Festival.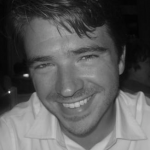 RYAN CUNNINGHAM (Director, The Book of Names) is a Jonathan Larson Award-winning lyricist and bookwriter and a Drama Desk and MAC Award nominee. His Off-Broadway musical written with composer Joshua Salzman, "I Love You Because," was in the NAMT Festival of New Musicals and went on to be produced all over the world in five languages. His next musical, also with Salzman, "Next Thing You Know," has been produced at CAP 21 in New York, across America and in Europe and was called "'Rent' for this generation" by The New York Times. He also wrote the book and lyrics to "The Legend of New York" and "Michael Collins" (winner of the 2017 ASCAP Award), both currently in development with Salzman. With award-winning writer Charles Antin, he wrote the comedies "Half-Married" and "Television's Greatest Playwright." When he is not writing his own work, he is helping to sell tickets to other people's as a creative director at the Broadway advertising agency AKA. Cunningham is a graduate of the NYU Graduate Musical Theatre Writing Program and is a member of ASCAP and the Dramatists Guild.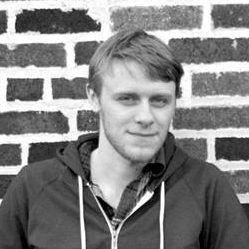 CASEY KENDALL (Writer, The Book of Names) is a lyricist, librettist, playwright and screenwriter with a BA in Radio, Television, and Film from Northwestern University, where he split his time between developing screenplays and writing DEVOTED, a completely original full length musical comedy. Most recently, he participated in the 2017-18 BMI Lehman Engel Musical Theater Workshop.  He wrote for both the 2015 WAA-MU show, GOLD, and the 2016 WAA-MU show ANOTHER WAY WEST.  Kendall received the​ 2016 John & Marietta Paynter Award for Musical Theater Songwriting for his contributions to ANOTHER WAY WEST.  His work has also been featured in VERTIGO's Songwriter Showcase and the Dolphin Show's Insert Musical Here.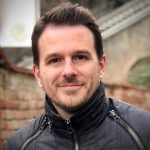 SCOTT EVANS (Dramaturg) was Associate Director and Dramaturg for ATLANTIC, the first collaboration between AMTP and the Royal Conservatoire of Scotland. Earlier this season, he directed the workshop of PICTURE PERFECT (by Chip Klose and Ben Roseberry). Other directing credits include THE MUSEUM OF BROKEN RELATIONSHIPS (by David H. Bell and Daniel Green) at the Eugene O'Neill National Music Theater Conference and the Aspen Theatre Festival, as well as regional and university productions of THE RUBY SUNRISE, BILOXI BLUES, THE FOREIGNER and THE FANTASTICKS. Off-Broadway, he was Assistant Director for the New York premieres of 7TH MONARCH and Jeffrey Hatcher's TEN CHIMNEYS, as well as the revival of THE SILVER CORD. He assisted David H. Bell on the world premieres of GUT BUCKET BLUES and SHAKIN' THE RAFTERS at Kenny Leon's True Colors Theatre, and assisted John Tillinger on ELEANOR (starring Jean Stapleton) at the Helen Hayes Performing Arts Center. Scott is the Artistic Director of Somerled Arts, an Associate Artist with AMTP, and a director for the NYU Tisch Graduate Musical Theatre Writing Program. He is a graduate of Vanderbilt University.
THE STUDENTS
These Northwestern undergraduates in the Music Theatre Certificate Program will join the Royal Conservatoire of Scotland's MA in Musical Theatre Performance students to create the casts of both productions (from L to R):
Bryan Eng, Gabriella Green, Chloe Howard, Pablo Laucerica, Mia Nevarez, Ziare Paul-Emile, Stefan Schallack, Rory Schrobilgen, Hale Stewart, Elijah Warfield, Natalie Welch.