FINN THE FEARLESS
Book by Andrew Farmer
Music & Lyrics by Andrew R. Butler
Directed by Kent Nicholson
Music Directed by Diana Lawrence
Reading: May 18 – 26, 2019
FREE Reading Presentation
Sunday, May 26, 2019
2:00pm
Mussetter-Struble Theater
Virginia Wadsworth Wirtz Center for the Performing Arts
1949 Campus Drive | Evanston, IL 60208
ABOUT THE SHOW
The lovable, ragtag crew of Shepard and Shepard's Gator Show of Floridian Marvels and Oddities is on a goodwill diplomatic mission across the north, sharing their favorite folktale, Finn the Fearless – a yarn about a weird little fella from up north who goes on a hero's quest to scare his heart awake so he can feel things the way other people do. Led down south by a fierce-tempered maiden named Annabelle, he finds himself in the heart of Florida, the vacation home of the Devil himself (who wears flip-flops and prefers to be called "Ol' Scratch"). Scratch bets Finn he can scare his heart awake through three hair-raising trials. If Finn completes them, he gets his wish; if he doesn't, Ol' Scratch gets Finn's soul. With help from Annabelle, who's on a redemption mission of her own, Finn faces vampiric retirees, an alcoholic were-gator and an army of damned folk heroes, ultimately weaving together an unlikely ending for himself that breaks the mold set by Yankee fairytales.
THE WRITERS
ANDREW R. BUTLER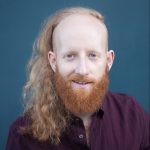 (Music & Lyrics) is a writer, composer and performer based in Brooklyn and hailing from the Florida Panhandle. He received the 2018 Jonathan Larson Grant with collaborator Andrew Farmer. His sci-fi folk musical Rags Parkland Sings Songs of the Future, premiered at Ars Nova in Fall 2018. Collaborations with Farmer include Blessing (Yale Institute for Music Theatre, Playwrights Horizon Downtown commission, Rhinebeck Writers Retreat); The Miraculous Journey of Edward Tulane (TheatreWorks USA commission); Finn the Fearless (Ars Nova Uncharted Residency, Theatre Aspen and Polyphone Music Festival); and American Cryptids (the Civilians R&D Group). Other work includes music and lyrics for Anna Kerrigan's The Dixon Family Album at Williamstown Theatre Festival (Sagal Fellowship); co-music and lyrics for Jaclyn Backhaus's Folk Wandering (Pipeline Theatre Co.); music and lyrics for Edelweiss and The Hole Story with On the Rocks Theatre Company. Butler co-wrote and performed for Political Subversities at Joe's Pub; and is co-founder of experimental theater company harunalee (Ars Nova's Makers Lab, The Public's Under The Radar Festival, LaMama and the Bushwick Starr). Andrew holds a BFA in drama from NYU's Experimental Theatre Wing.
ANDREW DUNCAN FARMER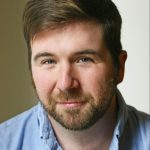 (Book) is a writer, performer, comedian and recipient of the 2018 Jonathan Larson Grant with collaborator Andrew R. Butler. Projects with Butler include Blessing (Playwrights Horizons Downtown commission, Yale Institute for Music Theater); The Miraculous Journey of Edward Tulane (Theatreworks USA commission); Finn the Fearless (Ars Nova Uncharted); and American Cryptids (Civilians R&D Group, Joe's Pub). Recent plays include The Gray Man (Pipeline Theatre Company); The Fall of Hotel Mudafier… (Williamstown Theatre Festival); Farmer is co-creator of I Heard Sex Noises, currently in development as a television series with Imperative Entertainment. A contributing writer at Vogue and Reductress, his stories have been featured in New York Magazine, The Moth and The Huffington Post. He's a member of The Story Pirates, Gentlemen Party and Political Subversities and his comedy has been performed in numerous places including the Upright Citizens Brigade and the Museum of Modern Art. He holds a BFA in drama from Playwrights Horizons Theater School at NYU's Tisch School of The Arts.
THE DIRECTOR
KENT NICHOLSON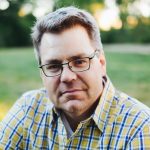 is a director and producer. Regional directing credits include Once, Sweeney Todd, Amadeus and A Light in the Piazza (South Coast Repertory); How to Write a New Book for the Bible at South Coast Repertory, Berkeley Repertory and Seattle Repertory; Looking for Christmas at The Old Globe; Lizzie at Theater Under the Stars and Village Theater; Grey Gardens, Vincent in Brixton, Ambition Facing West and All My Sons at TheatreWorks; Saint Ex at Weston Playhouse; and Small Tragedy and Satellites at Aurora Theater Company. Off-Broadway producing credits include Far From Heaven by Richard Greenberg, Michael Korie and Scott Frankel; Bella: An American Tall Tale by Kirsten Childs; Iowa by Jenny Schwartz and Todd Almond; and Fly By Night by Kim Rosenstock, Will Connolly and Michael Mitnick. Regionally, he produced the world premieres of Memphis by Joe DiPietro and David Bryan; Striking 12 by Groovelily; and Emma by Paul Gordon. He was associate artistic director at Magic Theatre, created the New Works Initiative at TheatreWorks in Palo Alto and The Uncharted Writers Group at Ars Nova. He also has served on the boards of The Playwrights Foundation and The National Alliance for Musical Theatre. Nicholson currently serves as Associate Producer of Musical Theatre at  Playwrights Horizons.