A MOTHER'S SONG
Story by Finn Anderson & Tania Azevedo
Book, Music & Lyrics by Finn Anderson
Directed by Tania Azevedo
Due to concerns surrounding the outbreak of COVID-19,
all public presentations were cancelled.
ABOUT THE SHOW
In modern-day New York, Sarah is moving into an apartment with her female partner Alix, but she becomes increasingly distracted when sorting through a box left to her by her Aunt Betty. Within Betty's box is research into the ballads passed down from their ancestors—specifically the stories of two women on the verge of motherhood who carried these songs from Scotland to Ireland and onto America. These three remarkable women at different times in history find connection and guidance through the traditional songs passed down their family tree. For Sarah, the rediscovery of these songs and the stories embedded within them brings to the surface her own desire to have a family. As the ghosts of Sarah's ancestors take over the apartment, she becomes obsessed with Betty's research and faces a life-changing decision that only she can make. Can Sarah maintain her identity as an independent queer woman in NYC whilst also honoring the traditions of her childhood?
A Mother's Song was originally commissioned and developed as a part of AMTP's partnership with the Royal Conservatoire of Scotland and was first performed at the Edinburgh Festival Fringe in summer 2018. Check out our Facebook page for photos from the 2018 production!
Find out more about the 2018 production
THE WRITER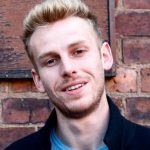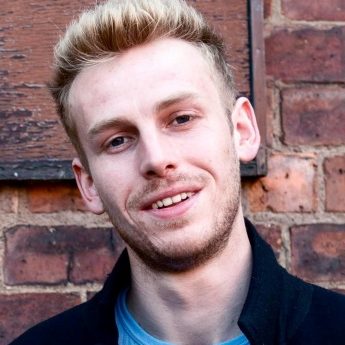 FINN ANDERSON (Book, Music & Lyrics) is an award-winning Scottish musical theatre writer, composer and singer-songwriter working throughout the UK and internationally. He studied Music at the University of Highlands and Islands before completing an MA in Musical Theatre Writing at Goldsmiths, University of London.
Musical theatre writing includes Islander (Paines Plough Roundabout, Edinburgh Fringe/Southwark Playhouse, Musical Theatre Review 'Best Musical' winner), LIMBO: City of Dreams (Musical Theatre Review 'Best Musical' nominee) and A Mother's Song (Royal Conservatoire of Scotland/American Music Theatre Project), Come Hell or High Water (Sky Arts/Citizens Theatre), Streets (Hackney Empire/The Cockpit, 'Best New Musial' nominee, Off West End Awards), Alba (Edinburgh Fringe, MTN Award nominee). Supported by Creative Scotland, British Council Brazil and National Theatre of Scotland, Finn is currently developing The Bow Maker with Brazilian songwriter Siba. The Bow Maker was one of eight new headline works at BEAM Festival 2018. Finn was a 2019 finalist in the Stiles & Drewe Best New Song Award, and is currently the Scottish Writer Rep for Mercury Musical Developments.
Finn has also composed music for some of the UK's leading theatre, dance and circus artists and companies. His debut album as singer-songwriter 'Until The Light' was released in June 2019.
THE DIRECTOR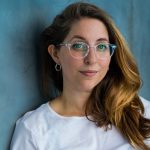 TANIA AZEVEDO is a theatre maker who graduated from Mountview Academy of Theatre Arts and the King's Head Theatre. She is the co-founder of award-winning Play Pen Productions and Associate Director for Giants Theatre Company.
She received an Off-West-End Award nomination for Best Director for the London run and international tour of the new musical Paper Hearts.
Recent directing credits include LIMBO: City of Dreams (Edinburgh Fringe 2019/ American Music Theatre Project) Nine (Mountview Academy of Theatre Arts) Porn (The Other Palace) Deptford Wives (Greenwich Maritime Museum/East15 Acting School) The Queen's Nose (London School of Musical Theatre) A Mother's Song (Edinburgh Fringe 2018/ American Music Theatre Project) It's Only Life (Union Theatre) The Toyboy Diaries (Hope Mill Theatre) The Bow Maker (National Theatre Scotland and BEAM) Tenderly (New Wimbledon Theatre) XY (From Page to Stage at The Other Palace), Paper Hearts (Upstairs at the Gatehouse and International Tour), Piece of Silk (The Hope Theatre), Hello Again (Hope Theatre).